Meet the Instructor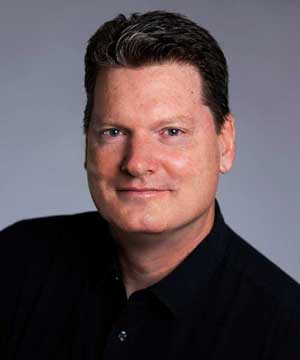 Don Mansfield is a recognized expert in the contracting career field. He has over 26 years of experience as a federal acquisition professional. During this time, he has served in the following capacities:
2019 to present: Owner, Don Acquisition LLC
2006 – 2019: Professor of Contract Management for the Defense Acquisition University (DAU)
2003 – 2006: Head of Procurement and Proposal Evaluation and Deputy for Small Business at the Southwest Regional Maintenance Center (SWRMC)
1999 – 2003: Contracting/Grants Officer at the Space and Naval Warfare Systems Center (SSC)
1998 – 1999: Contract/Grants Administrator at the Office of Naval Research (ONR)
1995 – 1998: Contract Specialist at the Navy's Fleet and Industrial Supply Center
In 2019, Mr. Mansfield received the President's Award for exceptionally meritorious achievement during his 13 years as a Professor of Contract Management at DAU. He taught various courses in DAU's contracting and small business curriculum, training over 3,000 students in Federal contracting. He led the development of Federal Acquisition Regulation Fundamentals (CON 090), for which he won both individual and team corporate awards in 2010. He also managed the course for 4 years and taught it 45 times. It became the highest-rated instructor-led course in DAU in terms of general benefit and direct applicability to on-the-job tasks.
In addition to teaching and developing curriculum, Mr. Mansfield created and maintained the DAU Provision and Clause Matrix. Contracting offices throughout the Federal government, as well as several contractors, have adopted the matrix as their go-to reference when determining the applicability of more than 1,500 provisions and clauses prescribed by the regulations. As a result, DAU recognized Mr. Mansfield by awarding him the first-ever corporate award for Workflow Learning Asset Development.
Mr. Mansfield has also employed his expertise as a private instructor and lecturer in federal acquisition law, policy, and procedure. For the past 10 years, he has been teaching The FAR Bootcamp® and the Source Selection Bootcamp® at public and private organizations throughout the world.
Mr. Mansfield has published several articles in the Nash and Cibinic Report and actively participates in the online discussion forum at Wifcon, where he also maintains a popular blog. He has spoken multiple times for the San Diego chapter of the National Contract Management Association and the Department of Defense Western Regional Council for Small Business. He has also been a panelist at the Nash & Cibinic Report Roundtable and at the American Bar Association Annual Conference.
In 2019, Mr. Mansfield left the federal government to pursue a career in the private sector as a consultant and trainer in federal acquisition.
Mr. Mansfield earned an M.B.A. from the University of San Diego in 2001 and a B.A., magna cum laude, from Vanderbilt University in 1994. He is DAWIA Level III certified in Contracting and is a Certified Federal Contract Manager.